FLEXIFUNNELS REVIEW 2023-24: Unveiling the Ultimate Sales Funnel Solution!
In our digital world, websites, landing pages, and funnels are essential for any business or entrepreneur. With so many builders and platforms out there, it can be overwhelming to find the best one for your needs. That's why we're here to provide you with a complete review of FlexiFunnels, the ultimate solution to all your funnel and landing page building woes. In this post, we'll explore the features, benefits, and drawbacks of FlexiFunnels, to help you make an informed decision.

What is FlexiFunnels?
FlexiFunnels is a powerful funnel and landing page builder that has made it easy for anyone to create stunning pages without prior experience in coding, design, and tech knowledge. This user-friendly platform comes packed with fantastic features such as drag-and-drop editor, customizable templates, and third-party integration options. One of the most significant advantages of FlexiFunnels is that it provides a comprehensive suite of tools for designing, customizing, and optimizing web pages to increase conversions, boost sales, and grow businesses.
Explore COURSES
Offer Price Only for today :
Build Websites, Sales Funnels & Courses Without Coding.
Flexifunnals Review 2023-24

If you are looking funnel Page builder & sell digital product in India, then Flexifunnels is a good choice. It provides some great options for Indian users especially with Indian payment options and GST invoices.
Price
it is too high for new bees .
Pros
All in one place for creator
Cons
His expert has lack of knowledge
Intuitive No-Code Website Builder – FlexiFunnels In-Depth Review
For any business owner, a responsive and swift website is indispensable. It serves as the crucial link between your products and potential customers. FlexiFunnels' drag-and-drop website builder not only empowers you to create dynamic websites but also facilitates integration with over 10 tools integrated within the FlexiFunnels ecosystem. Boasting an extensive library of 300+ premade templates, you can effortlessly select the one that aligns with your vision.
Advanced Analytics

FlexiFunnels provides in-depth analytics that allows marketers to track critical data such as page views, conversion rates, orders, revenue, and more. With these analytics, you can identify the pages that are performing well and the ones that are not. This lets you tweak and optimize your funnel and landing pages to increase conversions and grow your business. Knowing what works and what doesn't is key to a successful online business, and FlexiFunnels makes sure you have all the data you need to make informed decisions.
Customizable Templates
FlexiFunnels comes with a wide range of customizable templates that save time and money and ensure an elegant design for your pages. These templates can be adapted to any niche or industry, from e-commerce to real estate, or even digital courses. The templates are user-friendly and fully customizable, allowing you to make changes to suit your brand colors, logos, fonts, and other design elements. Moreover, FlexiFunnels provides you with complete control over the design and appearance of your pages, thereby increasing your brand's visibility and recognition.
Third-party Integrations
FlexiFunnels also allows for easy integration with third-party platforms, such as email marketing and payment gateways. This makes it easy to connect your funnel and landing pages with other marketing tools you're already using. For instance, you can easily link your pages to your email marketing platform to automate your email marketing campaigns, or integrate with Stripe or PayPal to receive payments for your products or services. Moreover, FlexiFunnels supports Zapier integration, which opens up a world of possibilities for automating menial tasks and workflows.
Pricing and Plans
FlexiFunnels comes with various pricing plans to meet everyone's needs, whether it's a small business or a large enterprise. There are four pricing plans: Basic, Professional Plan and Premium Plan. The Basic plan starts at $397 per Year and offers a comprehensive suite of features with no additional fees, while the Premium Plan is designed for larger businesses and offers customized features and pricing. No trial
Professional Plan
1Lakh Monthly Visitor , 9 domain & 50 Funnel
---
Share Templates
✅
Subusers Access
✅
HelloBar With Timer
✅
Cart Abandonment Email
✅
Coupons
✅
OTT Level Video Streaming For Course Videos
✅
Course Video Piracy Protection
✅
Converting Checkout Pages
✅
Superfast CDN Hosting
✅
Advanced Analytics
✅
Data & Reports
✅
Advanced Integrations
✅
Automatic SSL
✅
3-Minutes Live Chat Support
✅
3 Complimentary 1-On-1 Live Success Calls
Premium Plan
3 Lakh Monthly Visitor , 9 domain & 200 Funnel
---
Share Templates
✅
Subusers Access
✅
HelloBar With Timer
✅
Cart Abandonment Email
✅
Coupons
✅
OTT Level Video Streaming For Course Videos
✅
Course Video Piracy Protection
✅
Converting Checkout Pages
✅
Superfast CDN Hosting
✅
Advanced Analytics
✅
Data & Reports
✅
Advanced Integrations
✅
Automatic SSL
✅
3-Minutes Live Chat Support
✅
3 Complimentary 1-On-1 Live Success Calls
Best Offer Click here.
Admin Interface
The admin interface of Flexifunnels looks decent and well organized. funnel is superb But unlike Teachable and Thinkific that offer easy to use and beginner friendly interfaces, users might experience a small learning curve on Flexifunnals on course video lecture .
---
Flexifunnels Review Host & Sell Courses
Get Started with Course Creation: The first step in hosting your courses on FlexiFunnels is to create your course. With easy-to-use course creation tools, you can design a beautiful course fast with flexible content options to suit your teaching styles Includes text, video, audio, PDFs, quizzes, polls and much more.
Set Up Your Members Area: Once you've created your course, it's time to set up your members area. This is where your students will access your course materials and resources. With FlexiFunnels, you can create a customized members area where your students can log in, access their courses, and track their progress.
Automate Your Payment Processing: Say goodbye to manual payment processing! With FlexiFunnels, you can automate your payment processing using major payment gateways such as Paypal, stripe, razorpay , Instamojo and many more. This ensures that you get paid on time, every time, without any hassle.
Use marketing tools to make more sales: FlexiFunnels isn't only a course selling platform, you can also use it to create powerful sales funnels to make even more sales. Through this platform, you can also drive traffic to your site, build landing pages, and create funnel sales pages.
Grow Your Audience: As you create and sell courses on FlexiFunnels, you can also grow your audience by building your email list. With the ability to gather the contact information of your students, you can create targeted email marketing campaigns and keep your audience engaged with your course content.
---
Integrated Payment Method Integrations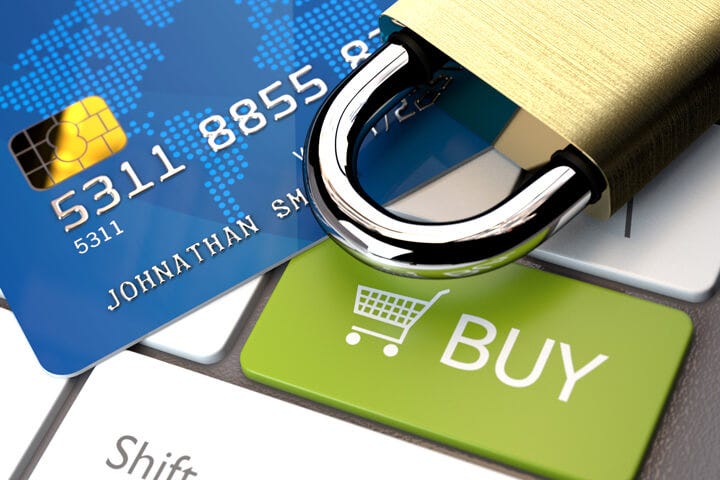 CashFree:
CashFree is a fast-growing payment gateway in India that is widely recognized for its simple documentation process and seamless integration. With our integration, you can create payment funnels using CashFree that can easily be customized according to your business needs. Whether you want to collect recurring payments or one-time payments, you can do it all with CashFree. Our integration also ensures that payments are processed securely with advanced fraud detection features.
Razorpay:
Razorpay is a popular payment gateway and is known for its fast checkout process and high success rates. Our integration with Razorpay provides an easy-to-use interface to set up and manage payment funnels. With Razorpay, you can collect payments through UPI, cards, wallets, netbanking, and more. Additionally, our integration ensures that Razorpay's machine-learning algorithms accurately detect fraudulent transactions.
Stripe:
Stripe is a global payment gateway that is widely popular for its impressive security features, including encryption and PCI-compliance. Our integration with Stripe enables you to set up payment funnels that can accept payments through various payment options, including cards, net banking, wallet, and Apple Pay. Stripe also offers an easy-to-use dashboard to manage your payments and provides chargeback protection to minimize fraudulent activities.
PayPal:
PayPal is one of the world's most recognized payment gateways, and its wide acceptance makes it an excellent choice for businesses operating internationally. Our PayPal integration allows you to create payment funnels that support different payment methods, including credit cards, debit cards, and PayPal accounts. Our integration also ensures that payments are processed securely, with features like fraud protection and chargeback prevention.
Beautiful Checkout Pages

Create beautiful checkout pages and boost your conversions? Look no further! This blog post will give you the best tips, tricks and tactics on how to create beautiful checkout pages that are sure to get your customers' attention. From integrating timers and testimonials to adding boxshots, bullet points, videos, bump offers – it's all there at your fingertips in a few clicks. We'll show you how easy it is to take advantage of these modern design features in order to provide an engaging online shopping experience for your customers!
---
Advanced funnel logics
Advanced funnel logics can be your answer. From upsells, downsells to combination funnels – there are a lot of possibilities that you can explore with advanced funnel logics! Not only do they give customers the opportunity to make additional purchases beyond their current cart items, but it also has the capability of increasing conversions across payment methods with CashFree, Razorpay, Paypal and Stripe among others. In this blog post, we'll discuss how these advanced strategies help create profitable funnels tailored just as your business needs them.
---
Piracy Protected Courses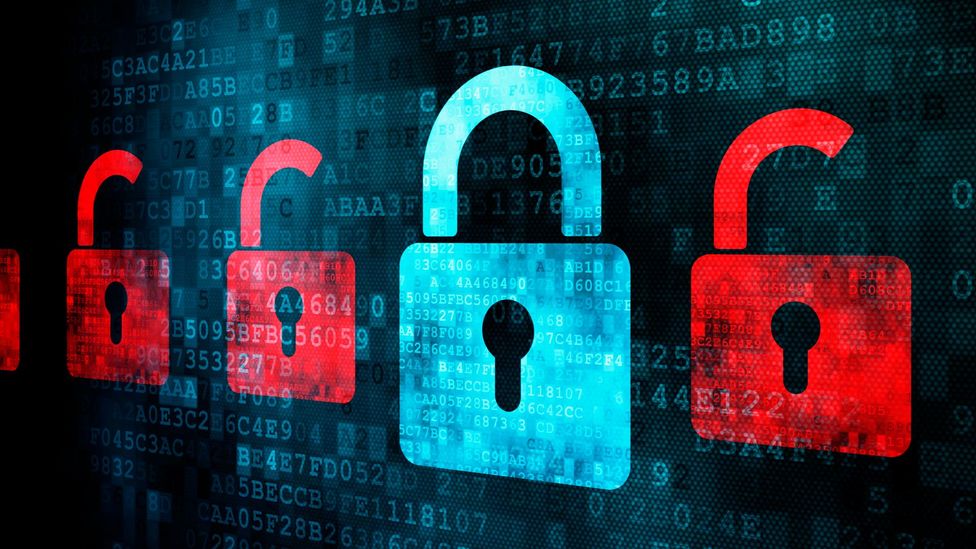 At FlexiFunnels, we strive to ensure that our course creators and their courses remain protected at all times. We understand the hard work put into creating a course and the financial losses one can face due to piracy. That's why we've implemented several measures to help make sure this doesn't happen.
Our encoded videos cannot be downloaded – an effective deterrent
300+ Done For You Funnels & Pages

With our Done For You Templates, you can start creating impressive webpages in minutes—all with the help of our best sales and marketing hacks. Whether it's an offline business page, a local business page, network marketer page or something else entirely, you will be able to build eye-catching pages that convert more with ease. Plus, each template is specifically designed for different types of businesses so you know that yours will look amazing. So don't wait any longer. Discover how easy it is to create high-quality internet content using over 300+ Done For You Funnels & Pages!
Comprehensive Overview of Flexifunnels' Full Features
FlexiFunnels, currently in its beta program, presents a wide array of features that can lead to substantial annual savings exceeding $3500. This innovative platform encompasses an impressive range of functionalities, spanning from CDN Hosting and Funnel building to Checkout and course membership platforms, alongside seamless integration with Autoresponders and webinar platforms. Moreover, it offers in-depth analytics and reporting, among numerous other advantages. Let's delve into a comprehensive exploration of the complete Flexifunnels feature set.
Enhanced Page Load Speed with High-Performance Server and Hosting
Studies, such as the one conducted by Akamai, underscore the significance of loading speed in website conversion rates. Even a mere 100-millisecond delay can result in a 7% reduction in conversions. Some premium hosting providers, like WPX, charge upwards of $250 for their basic annual plans. However, FlexiFunnels eliminates the need for any additional fees to ensure rapid website loading. It provides a super-fast server and hosting infrastructure that translates to reduced page load times, thereby enhancing user experience and conversion potential.
Seamless Domain Mapping for Enhanced Branding
Whether you possess an existing domain or seek to establish a new one, FlexiFunnels facilitates a seamless domain transfer or mapping process. Your domain will be securely hosted on the platform's web servers, granting you access to its full suite of features, thereby streamlining the management of your online presence.
Automated SSL Integration for Secure Website Communication
In today's digital landscape, secure website communication is paramount. FlexiFunnels prioritizes security by providing automatic SSL integration, ensuring a lifetime of secure connections without incurring any additional charges. This feature enables your website to transition seamlessly from the traditional HTTP protocol to the encrypted HTTPS standard.
FlexiFunnels FAQs
1) Does FlexiFunnels have a free plan?
No, they don't have a free plan, but they do offer a 30-day money-back guarantee that is equivalent to a free trial.
2) How will FlexiFunnels help me?
FlexiFunnels offers a range of benefits to help your business achieve its sales goals faster. These include easy-to-use templates, integration with other platforms, and safety features. In addition, FlexiFunnels also provides comprehensive training on copywriting, ads and more, with Saurabh Bhatnagar as the instructor.
3) What is FlexiFunnels' price?
FlexiFunnels has two highly affordable pricing plans – A professional plan for $397/year and a premium plan for $697/year.
4) What kind of support does FlexiFunnels offer?
FlexiFunnels offers top-notch support to its users. You can avail of this support from Monday to Saturday from 9 am to 10 pm and on Sunday from 9 am to 6 pm. The support includes live chat and a ticketing system, as well as a range of resources such as detailed features documents, a knowledge base and training. Furthermore, you can also enjoy 3 complimentary 1-on-1 onboarding calls and bi-weekly live Q&A sessions.
5) Is there any good alternative to FlexiFunnels?
While there are other funnel builder platforms in the market Very High price 100$ Monthly and also it's hard to find a platform that offers a range of features at an affordable price point like FlexiFunnels.
6) Is there a refund guarantee?
Yes, there is a no-questions-asked 30-day money-back guarantee. but actually it is myth in indian software industry don't refund i have tested 100 of software .
FLEXIFUNNELS REVIEW
Conclusion:
In conclusion, FlexiFunnels is a game-changer for anyone looking for a powerful, user-friendly, and cost-effective funnel and landing page builder. Its advanced analytics, customizable templates, third-party integrations, and pricing plans make it stand out from the competition. With all its amazing features, FlexiFunnels ensures that building web pages has never been easier. So, if you're looking for a robust funnel and landing page builder, give FlexiFunnels a try, and witness the difference it can make in your online business.
Affiliate Disclosure
My posts may include affiliate links. If you purchase something through one of these links, you won't pay any extra, but I'll receive a small commission which helps support this blog. Thank you for your support!!